Internacionalization e Localization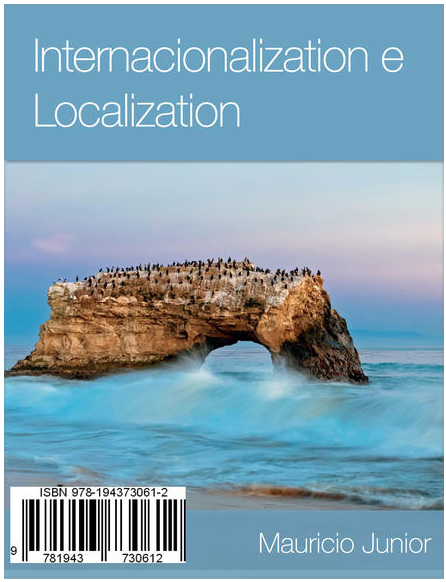 The last book published on iBooks Store.

Do you want to learn more about iOS?
Do you want to learn more about Internationalization using Swift? Step by Step? See more about this book.

See more »



---
MVP Microsoft 2016
It was with great joy that I received the news. I was appointed again MVP Microsoft .Net. Microsoft's recognition means a lot to me.

Great projects for these year are comming!
Are 8 years as a Microsoft MVP, working to disseminate knowledge by publishing articles, videos, podcasts and books.

In addition to creating systems and startups.
See more »
---
Last books for .NET published
Last Apps published
Emprestei


Have you ever lent something personal and never got it back?                 
And worse, you do not know who you are and what was borrowed?                 
So this application can help you remember everything.                 
                
No use Internet on your device.                 
The application is only in Portuguese for now.
iComenda
Know where your order.
See the CEP.
And check the values to send a package.
All free.

See more »
Last books for iOS published
Last Apps published
Cantor Cristão

This application has an objective of help people to read some religions/christian musics.
Cotações

Know in real time how much is the price of a few coins, gold and more.
Conta pessoas

This application has an objective to help register/count the number of people in events.
Applications
Develop applications that help people is always my goal.
The application does not have to be complex, just need to facilitate human life through technology.

If you want Crair any type of application, please contact me by clicking here b> .
Systems and Softwares
If you are in need to create a web or desktop software to improve its management or control over any topic in your business or startup, please contact me by clicking here b> .
Windows Phone Applications
iBaby Sounds

Use this application to relax listening musics for your children using smartphone.
iCotação

Know in real time how much is the price of a few coins, gold and more.
iPassPro

iPass is the application that help you to manager your passwords.
Podcast
Listen the podcast for free about technology, developer, programming language, doubt about web sites safe developer and more.
Applications
Ficha Suja
Candidatos
Bate Ponto
Interviews in Portuguese
G1.Globo.com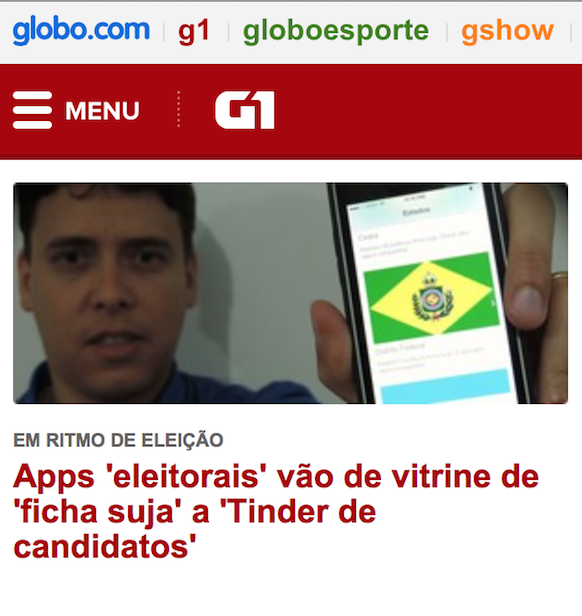 Entrevista no g1.globo.com/tecnologia falando dos aplicativos Ficha Suja e Candidatos.
Zapp

Entrevista para Zapp dando dicas sobre aplicativos
Developer Featured
Desenvolvendo aplicativos móveis.
Jornal Interview
Desenvolvedor Mobile Jornal
French Radio Interview
Aplicativos para celulares são grande novidade das eleições brasileiras. See more
Videos
Access the section of free and paid video here on the site. They were made several videos and courses step by step for you who want to learn to program using the C# language from Microsoft.
---
iOS Developer

Learning to programme to iOS using simple and fun way.
Announce here your app
Announce in our platform and have better results. It is simple to publish your app.
E-Books - WebService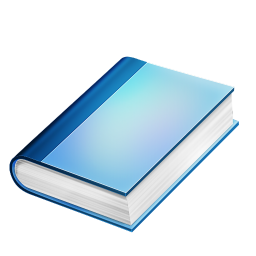 E-Books - C#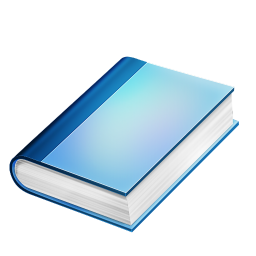 e-Books
Did you study using eBooks? This is an opportunity to study the C# programming language. Do you want to learn WebService? Web API? C# for Web? DataBase? Criptography? So, click below e see more.
Last books for iOS published
Curriculum Vitae
To know more about me and my work, please click on the button.
Know more about my qualifications, certified, graduate, books published and more.
Applications

See more »
Published

See more »
Online

See more »
---